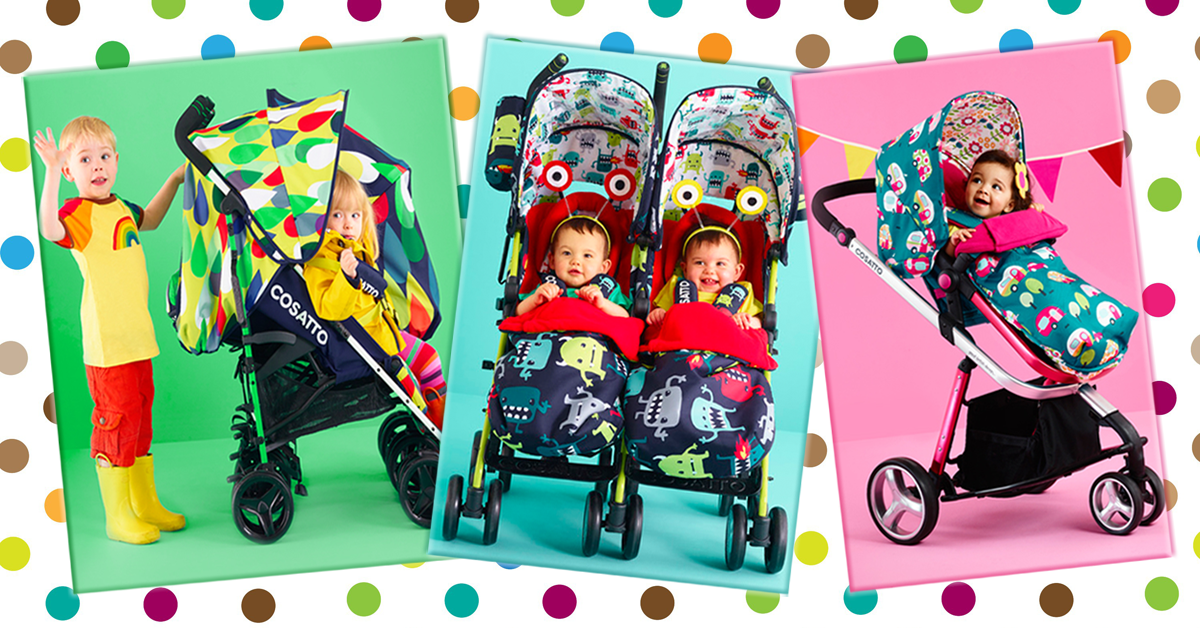 With all the options available to choose from when looking for a pushchair, there are three main things to take into consideration:
1. The Needs Of Your Little One
Babies will have different needs to toddlers when using a pushchair but most models will adapt to see them through as they grow:
Newborns need to travel in a lie-flat position for the first few months so whatever type of pushchair you choose it must have either a lie-flat seat unit, a pramette seat unit, or one that is compatible with a carrycot to create a lie-flat pram mode.
If you want your baby to travel facing towards you look for a pushchair with a reversible seat unit. This means that younger babies can see you and feel reassured, then for older more inquisitive babies who want to see the world around them, the seat can be put in forward facing mode.
2. Your Lifestyle
Think about all the places you might need to visit with your baby. Do you travel by car or public transport or spend a lot of time walking in the countryside? Some pushchairs and strollers are more suited to a city lifestyle, others to the countryside and some are all-rounders that will take you from city, to beach and on countryside strolls:
For city life look for a pushchair that is easy to manoeuvre for steering through crowded places and make sure it's also easy to fold.
If you travel a lot by car, a travel system or travel system compatible pushchair makes it easier to move from car to foot. Think about the size of your pushchair when folded and make sure it fits your car boot.
If you are hopping on and off the bus or the Gautrain, a pushchair that is easy to fold is a must. It needs to be lightweight and the ones that fold with just one hand mean you can hold your little one in one hand whilst folding the pushchair quickly with the other.
If you do a lot of walking, you will need something that can handle rough pathways and uneven surfaces. An all-terrain pushchair will feature wheels to handle the toughest of ground but will also be perfect if you need to pop into town with your pushchair.
Think about the size of your home and where you will store your pushchair. If space is limited your will want something that folds small and compact. If you need to wheel your pushchair through the front door or into a narrow hallway, check the dimensions of both pushchair and the doorway to ensure it won't be a struggle.
Some pushchairs allow you to adapt your pushchair or purchase a different set of wheels for city living, rough ground, sand or snow so wherever you need to go with your baby and whatever the weather your pushchair can get you there.
3. Your Budget
Cosatto has a wide range of pushchairs to suit every budget. A complete travel system can be a great investment as you won't need to also purchase a separate car seat for baby's first year. Or, if you're planning on expanding your family in the future, look at some of the single pushchairs that will convert to a double by adding an additional seat unit, this means that as your family grows, you will be able to get years of use out of your chosen pushchair.
You may be interested in…