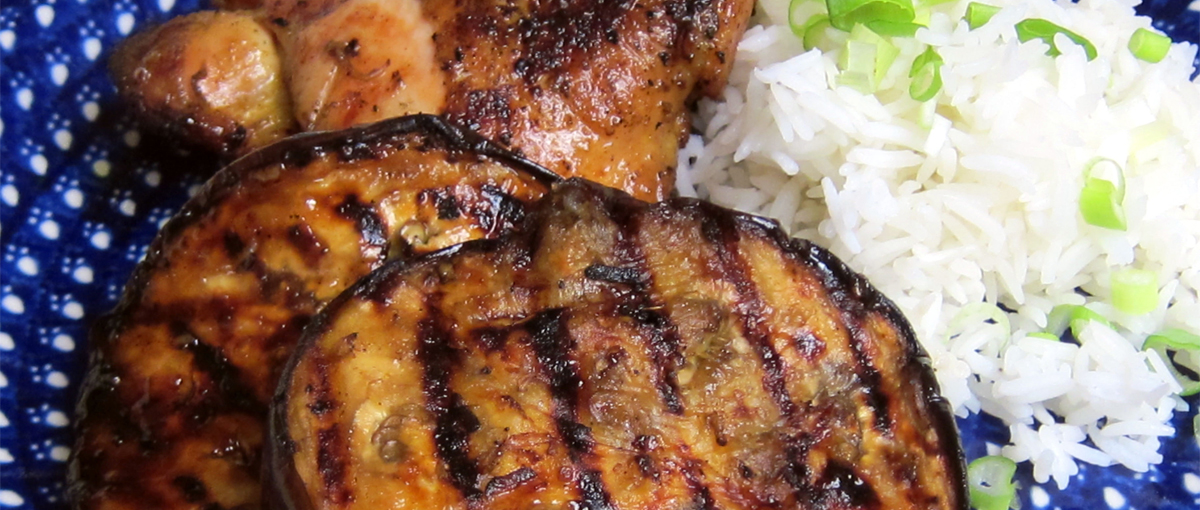 Aaah, Spring! It's the prime time to get grilling. From gorgeous Cape Town to busy Jo'burg, the backyard braai is a key part of the season. Whether your menu includes simple burgers or something more elaborate, a little preparation can help you serve up a healthy meal.
Start out clean
Don't let the charred build-up on your grill transfer to your meal. Use a wire brush to give your grill a good cleaning. Then wipe it down with a cloth or wadded-up bunch of paper towels to make sure that no grill-cleaning bristles will get into your food—or your guests.
Smoke and fire
Exposing protein-rich meat, poultry, and fish to high heat and open flames creates heterocyclic amines. When fat drips and burns on the grill, the resulting smoke contains polycyclic aromatic hydrocarbons. These two groups of chemicals have been linked to various types of cancer. You can reduce the formation of heterocyclic amines and polycyclic aromatic hydrocarbons several ways: Line the grill with foil perforated with holes. Cook for longer at a lower temperature. Have a spray bottle filled with water handy to control fatty flare-ups.
Marinate
Marinating food for a while before cooking limits the formation of potential carcinogens while grilling. Recipes abound for healthy marinades that will add flavour to whatever you are grilling. If you rely on bottled marinades, choose those that are low in salt.
Give veggies and fruit equal billing with meat
Grilling intensifies the flavour of fruits and vegetables, just as it does for meat. Kebabs that alternate meat with pieces of onion, pepper, or other produce are a great way to increase vegetable and fruit intake. Or skip meat altogether, with something like grilled eggplant cutlets with tomato or portabella mushroom "steak" sandwiches.
Practice safe grilling
Keep raw meat, poultry, and seafood separate from vegetables and other foods. Use a food thermometer to check the internal temperature of grilled meat, poultry, and seafood. Place grilled foods on clean plates, not on the ones that held them when they were raw.
Grilled Eggplant Cutlets
Ingredients:
Serves 6
1 large eggplant or 2 medium ones
2 large tomatoes
2 tablespoons olive oil
¼ cup grated parmesan cheese
1 teaspoon oregano
Salt and pepper
(Recipe courtesy of Harvard University Dining Services)
Instructions
Heat the grill. Slice eggplant into rounds about ¾ inch thick. Slice tomatoes into rounds about ¼ inch thick. Lay all the rounds flat and sprinkle with salt and pepper. Stir oregano into the olive oil in a small separate bowl, and brush mixture lightly onto the eggplant and tomato rounds.
Grill eggplant and tomato rounds, olive oil side down, tomato slices for about 1 minute each, and eggplant slices for about 2 minutes each. Remove from the grill and flip so that the oiled sides are up.
Heat the broiler. Lay out eggplant slices on a baking sheet. Top each slice with a slice of tomato. Sprinkle the eggplant-tomato stacks with parmesan cheese and broil until cheese is bubbly, about two minutes.
Nutritional information per serving (1/4 of recipe):
Calories: 90 ⁄ Protein: 3 g ⁄ Carbohydrate: 8 g ⁄ Fiber: 4 g ⁄ Sodium: 85 mg*
Saturated fat: 1.5 g ⁄ Polyunsaturated fat: 0 g ⁄ Monounsaturated fat: 4 g
Trans fat: 0 g ⁄ Cholesterol: 5 mg
*with a dash of salt
You may be interested in…