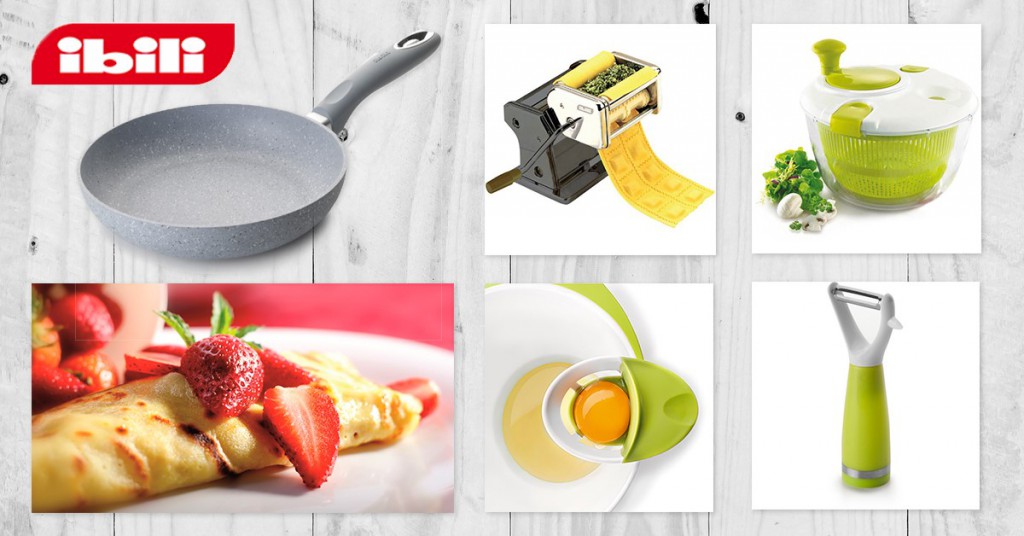 Everyone has those days.  Days when you just don't feel like cooking.  Days when you stare at a frying pan and imagine the sound it would make if you tapped it fervently on the foreheads of the people banging their utensils on the dining table and singing 'We want dinner.'  But those days don't have to lead you to thoughts of violent retribution.  Your mood and your appetite in the kitchen can be replenished easier than the face of an ageing starlet looking to regain her youth through plastic surgery.  The answer lies in one word – Ibili.
The Ibili kitchen range offers incredible cookware that will brighten even the darkest days, and have you hearing sweet melodies in your family's dinnertime chants.  Ibili pans and Ibili granite pans are not only excellent examples of cookware; they're downright fun to use.
Imagine frying up some pancakes in the shape of teddy bears, or feeling the calming texture of bamboo against your fingertips as you steam your vegetables.  Imagine effortlessly bringing the smooth, modern style of granite into your kitchen, or having the excellent combination of colour and cleanliness adding cheerful relaxation to your cooking experience.  All this could be yours thanks to Ibili.
A Closer Look at Ibili Cookware
A fully realised Ibili kitchen will bring the perfect combination of colour and culinary delight to your cooking experiences.  With cookware so stylishly modern (and sometimes way cute!), you're sure to want to replace everything you own with Ibili kitchenware.  And, just so you have a better understanding of what we're talking about, imagine having the following cookware in your kitchen:
Ibili Granite Pans: These pans are aluminium-based, meaning they don't weigh a ton. Lightweight, chip-resistant, and oh-so-non-stick, these stylish pans are suitable for absolutely any heat source (including induction).
Ibili Pans: Of course, there are the sleek, modern pans for fashionable kitchens. And pans like the Venus non-stick omelette pan make cooking a convenient breeze.  But, for those who like a bit of breakfast fun, Ibili offers a range of pancake pans in the shape of teddy bears and smiley faces – perfect to delight the kids (and more than a few adults) on weekend mornings!
Ibili Kitchenware: If you dread the thought of cleaning the microwave following heating up… well, anything, then you need a foldable microwave cover. It protects your microwave from splashes and protects your sanity from exploding like the bowl full of baked beans that are now running down the inside of your microwave door.  With colours cheerful enough to keep you happy all the time, Ibili's accessories just make sense!
So, to get started on collecting the cookware for your new Ibili kitchen, contact Binuns today!