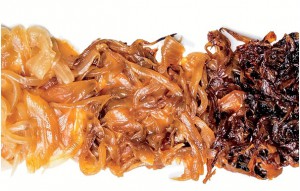 Now that you've got your hands on your brand new Ibili Granite Frying Pan, why not take it for a test-drive with this scrumptious recipe, published with thanks to Saadiya October, one of our regular customers, who picked it up years ago on a trip to Kenya. Sweet and creamy with a rich onion flavour and a hint of spicy chilli, this is a guaranteed hit with guests when served with vegetable crudité, breadsticks or toasted pita wedges. It also makes a great accompaniment to meat and fish dishes, or as part of a beautiful cheese board.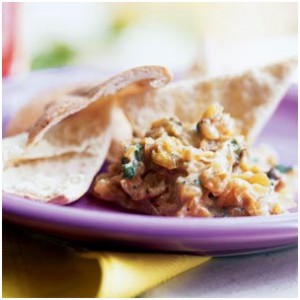 INGREDIENTS:

6 onions, thinly sliced
1 garlic clove, minced
1/4 tsp crushed chilli or dried chilli flakes
2 Tablespoons vegetable oil
1/4 cup good quality mayonnaise
1teaspoon salt
1/2 teaspoon black pepper
1/2 teaspoon sugar

METHOD:

Heat oil in your Ibili Granite Pan
Sauté onions slowly over a medium-low head, until sticky and brown. Add the garlic and chillies, and sauté further for another minute or two.
Transfer to a food processor and add the rest of the ingredients
Pulse until blended, but still slightly chunky
Garnish with chopped chives and serve.